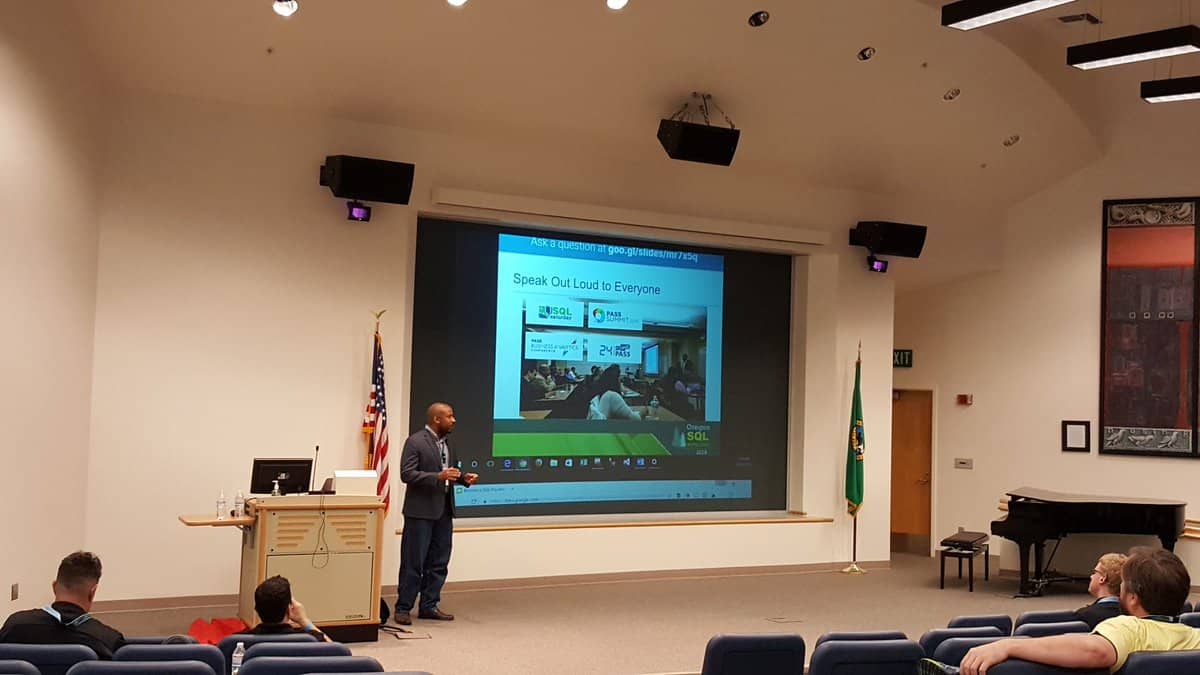 Session Description:
Become a SQL Pro who's in High Demand
Speaker(s): Wylie Blanchard
Track: Lightning Talk
Expertise in SQL is an in demand IT skill. As demand continues to grow, so does the increase of sql professionals entering your specific industry. Learn what's needed to ensure that you become a stronger technology authority in your industry and a SQL Pro who's always in High Demand.
Session Materials for Event Attendees:
Become a SQL Pro who's in High Demand

Photos from the event:
RT @SQLMelody: @WylieBlanchard1 is rocking it at #sqlsatoregon on being a high demand SQL Pro.
RT @SQLBek: Chilling out for a set of lightning talks. First on deck, #ChiSQL's @WylieBlanchard1.
---
SQLSaturday is a training event for SQL Server professionals and those wanting to learn about SQL Server. This event was held on Oct 22 2016 at Washington State University Vancouver, 14204 NE Salmon Creek Ave , Vancouver, Washington, 98686, United States.