View my verified achievement from Digital Directors Network.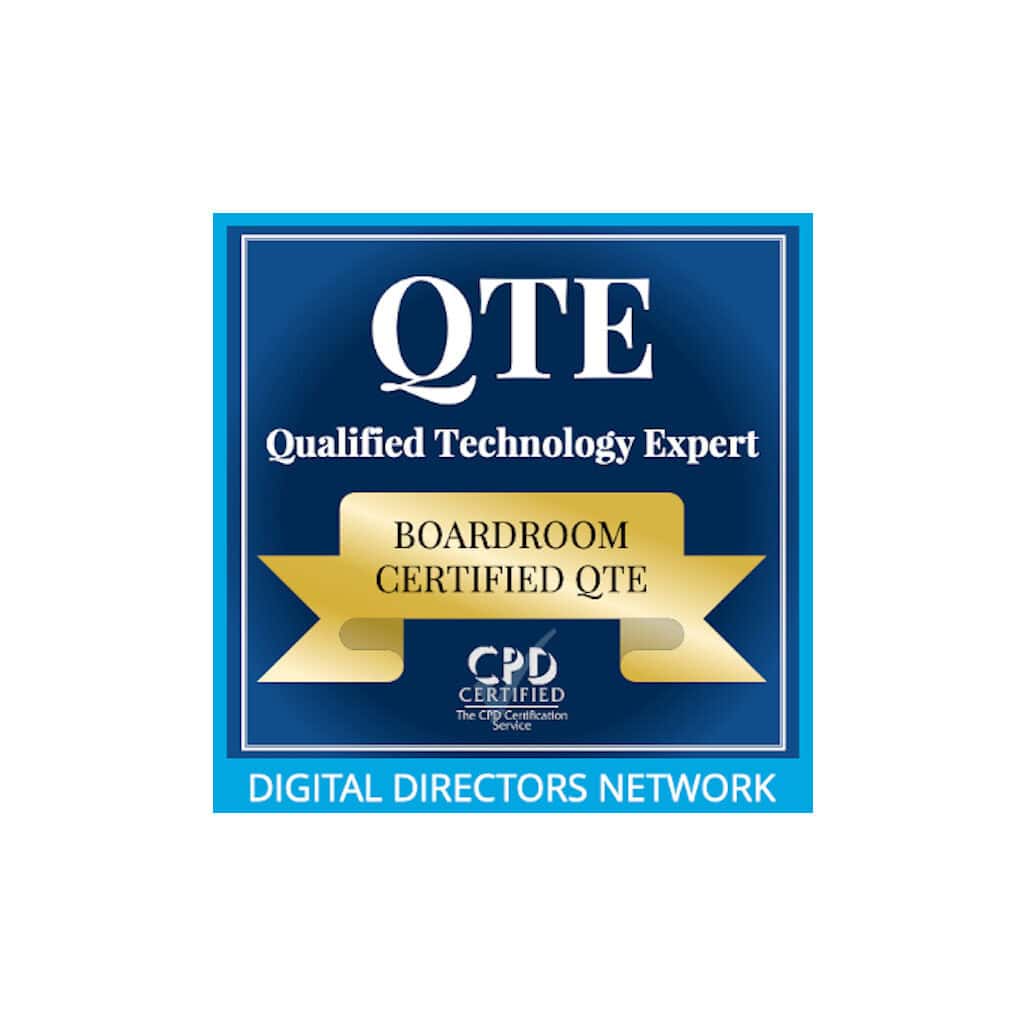 Qualified Technology Expert (Board Certified QTE) was issued by Digital Directors Network to Wylie Blanchard on June 5th, 2023.
DDN Certified Qualified Technology Experts (QTEs) are boardroom qualified technology executives who have the education, applied experience, and/or formal education necessary to work in the corporate boardroom and oversee risk in complex digital business systems.
QTE certification is earned by members of Digital Directors Network (DDN) by completing the DDN QTE 501 Boardroom Readiness Masterclass for Technology Executives and successfully passing examination. The DDN QTE 501 Masterclass is a Certified Professional Development executive education learning program as certified by the CPD Certification Service. DDN is the world's leading boardroom network focused exclusively on governing systemic risk and overseeing digital and cybersecurity in the corporate boardroom.
QTE certification holders have corporate governance training or experience and executive management experience overseeing one or multiple domains of complex digital business systems including data, information architecture, risk communications, emerging technology, cybersecurity, third-party and systemic risk, IT operations and digital/cyber regulation. Earning QTE certification required attendance at an online or offline QTE 501 boardroom readiness masterclass where participants received thirteen hours of instructor led learning and successfully completed examination.
QTE 501 is designed and delivered by business school professors, experienced technology executives, corporate lawyers and corporate governance experts. QTE certification earners have been trained on the DiRECTOR(TM) framework for overseeing systemic risk in complex digital business systems. They have also been trained on the role of the corporate director in creating and protecting shareholder and stakeholder value.
Skills:
Corporate Governance, and Systemic Risk Oversight of Complex Digital Systems.
Earning Criteria:
QTE certificate holders have taken and passed the QTE 501 certification exam with a minimum score of 70%.
QTE certificate holders maintain their certification by completing ten hours of relevant instructor led learning on corporate governance and digital and systemic cyber risk oversight every 2 years.
Evidence:
Certification Number
74950824