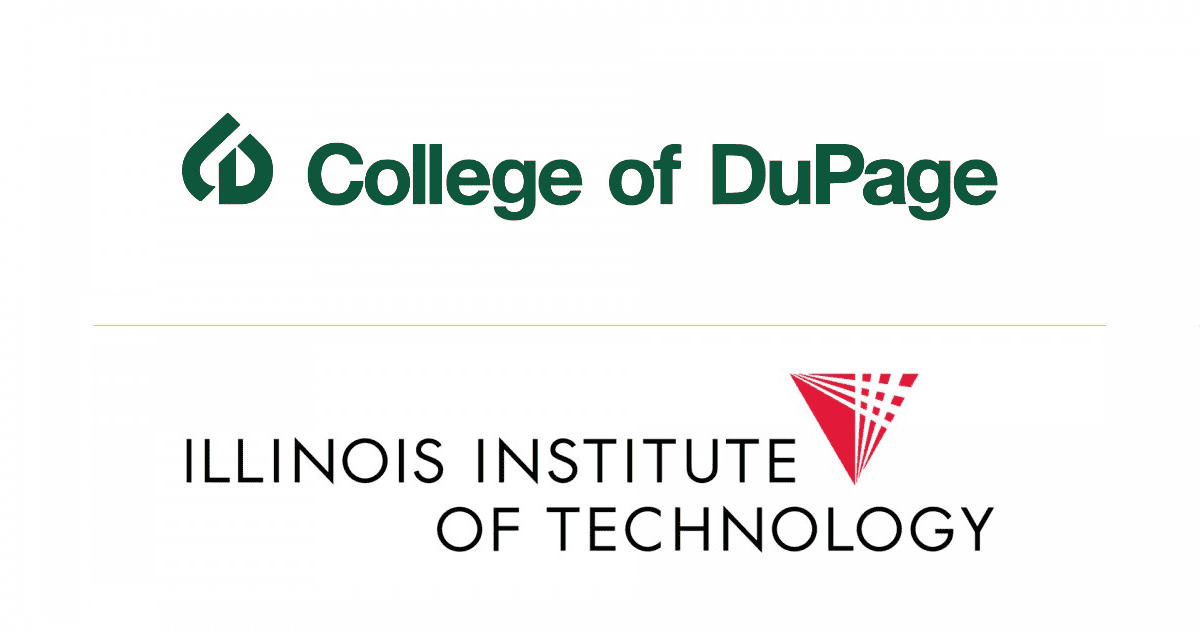 If you live in or near the DuPage County Illinois area and know someone who's interested in a career as a Technology professional, then it's time you learned about College of DuPage's 2+2 Information Technology and Management Bachelor's Degree transfer program in collaboration with the Illinois Institute of Technology (IIT).
Students attending the College of DuPage (COD) can complete their associate's degree from COD and then complete their bachelor's degree in Information Technology and Management (ITM) from Illinois Institute of Technology in just four years.
Alternatively, students can follow the two transfer guides that the schools have available online:
ITM Guide for COD and who plan to major in Information Technology and Management which outlines the core requirements of the program and the COD to IIT Information Technology and Management transfer guide which helps students identify which courses from COD's CIT and CIS programs that meet the elective requirements of IIT's ITM program.
Not interested in Information Technology and Management, no problem. There are more 2+2 Transfer Programs offered by COD that allow students to complete 2 years at COD and another 2 years at a college/university to complete a bachelor's degree. The college also has 3+1 Transfer Programs in partnership with several four-year colleges/universities, that help students help earn their B.A. or B.S. degree in several academic programs.